About Us
Special needs, ADHD and nervous drivers are all welcome at I Love To Drive. When making your appointments with us, please mention any medical or psychological diagnosis to help us better plan your lessons to make it a rewarding and enjoyable experience for you. You are also invited to call and discuss any concerns with us. We're happy to work with you, the way it works best for you.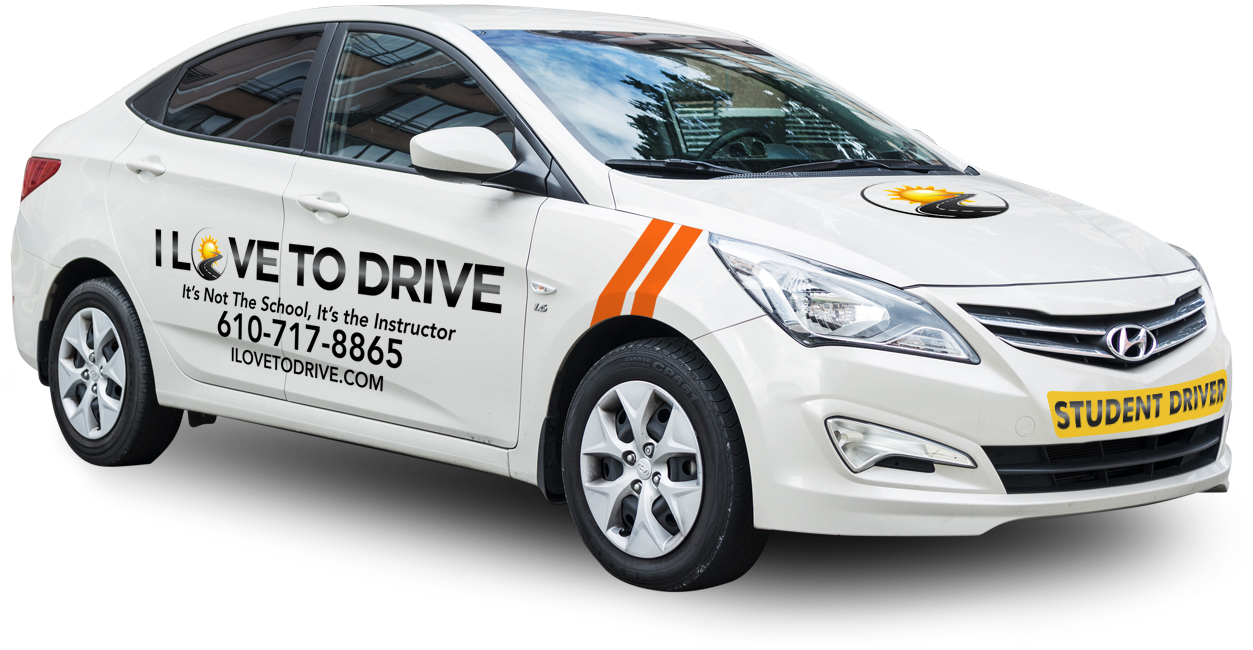 I Love To Drive driving school bases its teaching theories around the premise that no two students learn exactly alike. Using lessons tailored to the individual's particular learning style, every student is trained in all the aspects of defensive driving along with the physical skills needed to be a safe driver. Our mission is to create defensive and safe drivers that have the ability and confidence to deal with the many possible situations that they may encounter in their driving future.
Our on-the-road lessons provide the driving time needed to learn the skills necessary while our instructor provides the guidance and productive evaluation for a safe and educational experience. Fun based and goal driven lessons support a positive and reinforcing teaching environment to help encourage the student. Our goal at I Love To Drive is to make every lesson a fun and positive experience for the student.
Whether you're brand new to driving, getting ready to take your drivers test and even If you're just a little nervous or severely anxious, we take pride in being able to help. We are certified in teaching ADHD students and tailor our lessons to every individuals needs. I Love To Drive welcomes all types of learning differences and will customize a program that works best for you.
In-vehicle distractions are considered to be one of the most common causes for accidents. Any disorder that impairs attention, such as ADHD or other executive-functioning issues, creates the same environment and risk that may cause a collision or serious incident while driving. Using training, experience and patience, I Love To Drive can help. We work with the student to create strategies and skills to manage the risks associated with attention disorders.
I Love to Drive is a Behind the Wheel With ADHD certified school. This driving program gives instructors the necessary tools to coach ADHD students. By creating effective strategies and teaching skills to manage risks associated with executive functioning challenges and driving, you can rest assured knowing our instructors will both nurture and care for your child's development as a driver.
In addition to educating your child's driving instructor, Behind the Wheel With ADHD also offers a parent webinar. View the promotional video here.
---
About Our Instructors
Each of our instructors are licensed through the Department of Education and hold a current Driving Instructors License. Each of them also have all current clearance, including: FBI, Fingerprints, and Child Abuse Certifications completed yearly.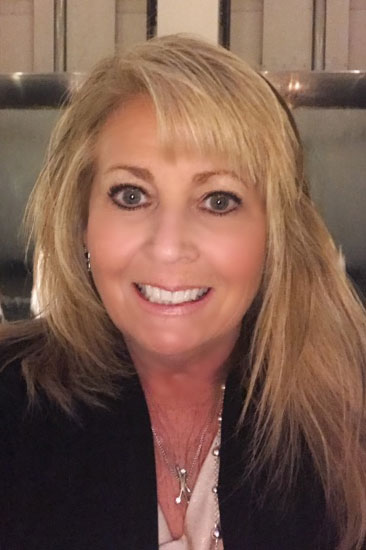 Mindy Collett
Owner & Instructor
---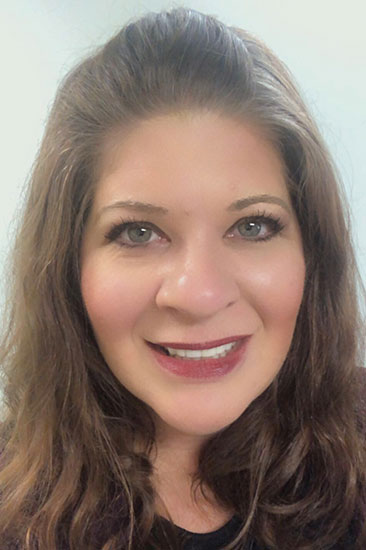 Rachel Curry
Office Manager
Outside of I Love To Drive, Rachel is a licensed social worker. Her experience working with children and families in child welfare makes her uniquely sensitive to special needs, ADHD, and anxiety in teens and adults alike. Rachel is happy to help you schedule lessons and match you with the best instructor and times to meet your needs!
---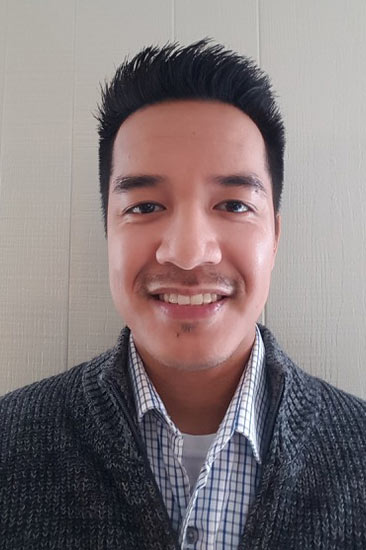 Shem Roldan
Instructor
A Temple University Alumni with a BA in Psychology, Shem loves seeing people grow, develop and succeed. For the past 10 years, Shem has excelled in account management & grant-writing. With an aptitude for creative thinking and strategy (coupled with a hands-on approach), you will find Shem's dedication and work ethic second to none. Outside of work, Shem's passions include working with young people, playing basketball, and being active in his Church Community.
---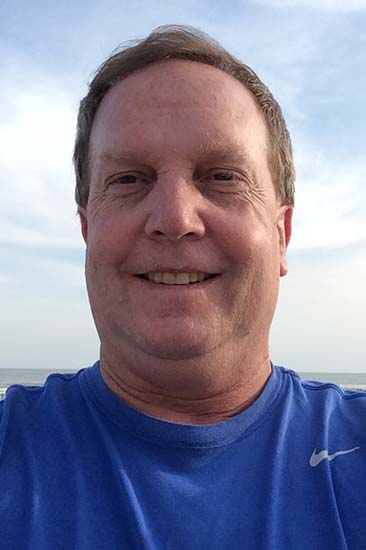 Steve Rich
Instructor
For the past 25 years, I have been a public school teacher helping students excel in their academic endeavors. Working for I Love to Drive has given me the opportunity to help high school students and adults in their pursuit of obtaining their driver's license. Learning how to drive can be fun, but it can also be challenging for some. By providing support and guidance for each person, tailoring each lesson to my students needs, my students can learn how to drive in a safe, relaxed learning environment. As a guidance counselor, I am open to listening to your concerns about driving and am happy to support you.
---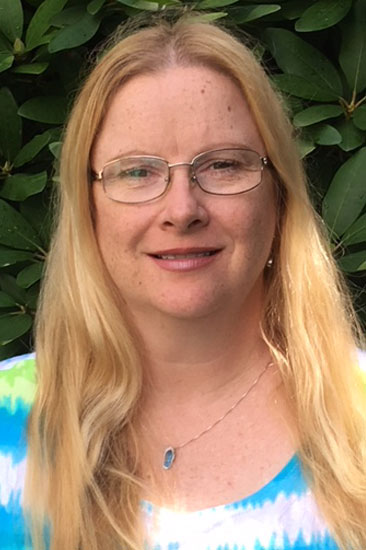 Beverly Weiland
Instructor
Beverly is a PA state certified teacher with 28 years of experience in public schools. She earned both her Bachelor's and Master's degrees in Education from West Chester University. As an elementary/middle school classroom teacher and Reading Specialist, she has worked with students with different ability levels and learning styles, focusing on their individual needs. Bev has an extensive background in teaching students with learning challenges in remedial reading and math programs. She is skilled at tailoring her instruction to meet various needs, including those of gifted learners and those with IEPs. During her free time, she is an avid traveler, having visited 52 countries and 48 states to date. Bev especially loves reading, music, animals (including her 3 cats, lizard, and hamster), amusement parks, and all things Disney. She loves being a driving instructor because she enjoys working one-on-one with teens and adults to help them learn such an important life skill!
---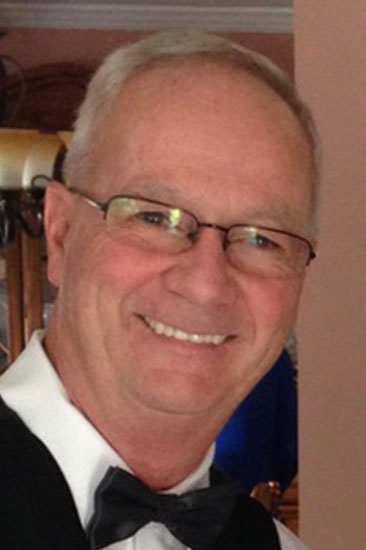 Tom Nee
Instructor
Tom is a retired Delaware county police officer with over 36 years of experience, including 25 years teaching Driver safety programs in local schools. He is a certified Pennsylvania State buckle up PA instructor and has received awards from the traffic injury prevention project for child passenger safety and occupant protection. He has taught at local police academies for many years and is a past instructor for the commission on crime and delinquency. He is also an adjunct instructor at Delaware County community college. Tom is a trained emergency vehicle operator. He is a graduate of Delaware County community college and attended Saint Joe's University for secondary education. Tom is also employed by a local school district as the Street safe coordinator. His teaching philosophy is that every student, regardless of their age is precious cargo and will teach them how to drive safely as if they were his own family members.
---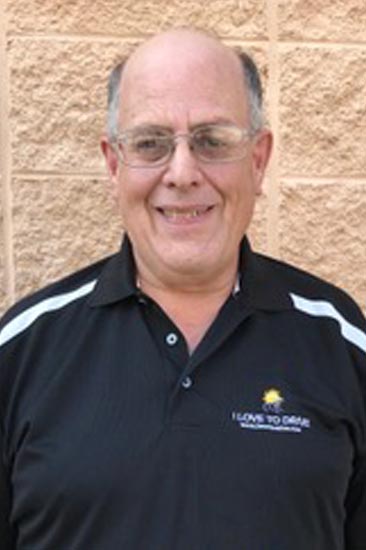 Steve Speckman
Instructor
Steve is a long time Delaware County resident, graduating from Marple Newtown Senior High School and earning his Associates Degree in Business Management from Delaware County Community College. Having spent most of his career in the automotive industry, he has successfully driven 400,000 accident and violation free miles.
Steve enjoys working with people of all ages, backgrounds and learning styles. As the father of a daughter with special needs, Steve brings an extremely patient and calming teaching method. This is particularly beneficial to nervous and anxious students. He understands the encouragement, patience and different learning techniques needed to successfully instruct all types of new drivers.
Steve brings a passion to his teaching, while focusing on the needs of each individual student by identifying their strengths and eliminating their weaknesses. His goal with each and every student through the use of many defensive driving techniques is to give them the confidence to be a skilled and safe driver for many years to come.
---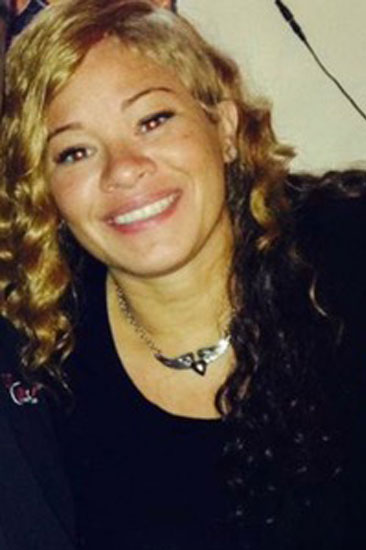 Demetria Hamilton
Instructor
In addition to working as a driving instructor, Dee continues to work in the Admissions Office of Swarthmore College as she has for the last 13 years. She has held her Commercial Driver's License (CDL) for over 20 years including 9 years when she was a Chichester School District bus driver.
Dee gained her deep sense of compassion, understanding and patience while working at Elywn with students and adults who have a wide range of intellectual, physical, behavioral and developmental disabilities. This experience has enabled her to effectively teach students of all needs, skill levels and learning styles, while putting the most inexperienced and nervous of these students at ease.
She uses her calm and pleasant personality to help focus her students on developing safe driving skills along with strong defensive driving techniques for life. Her goal is to provide a positive, relaxed and enjoyable learning experience to all of her students.
---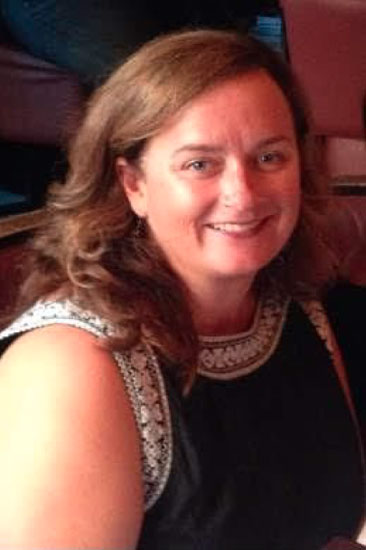 Barbara Walsh
Instructor
Barbara has been an educator in both elementary and high school, for 20 years. She holds an MA in Bilingual Studies, speaking Spanish and English, and also has a BS in Social Science. Barbara is extremely patient, has a great sense of humor and thrives while working with students of all skill levels, helping them navigate through challenges and failures in order to celebrate success. She absolutely loves teaching.
Barbara ha sido un educador en la enseñanza primaria y secundaria, durante 20 años. Ella tiene una maestría en Educación Bilingüe estudios, que habla español, y también tiene una licenciatura en Ciencias Sociales. Barbara es muy paciente con un gran sentido del humor y le encanta trabajar con estudiantes de todos los niveles de destreza, ayudándoles a navegar a través de los desafíos y fracasos a fin de celebrar el éxito. Ella absolutamente le encanta enseñar.
---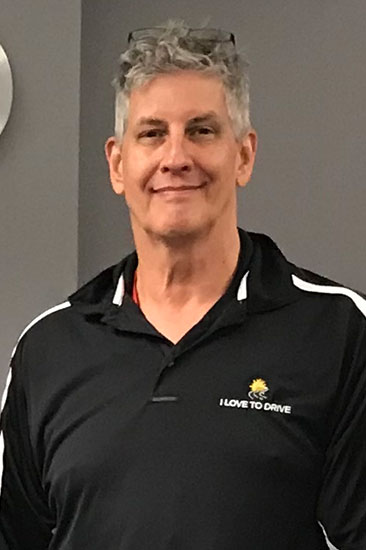 Tom Firchow
Instructor
Tom Firchow has been teaching students to drive cars for years. Starting back with his own girls, and with all of his students, today, Tom instilles safety-first instincts and defensive driving skills to keep his students safe and aware.
Tom's ability to help student drivers of all skill levels to learn, prepare and pass their Pennsylvania Driver License exams make him a requested and sought-after instructor. His patients and confidence building techniques put students at ease to make their driving enjoyable.
"I'm so happy to see my students learn and enjoy their new-driver experience. It gratifying and rewarding when they see how easy it is to parallel park, too!"
Firchow has his Private Driver Training Teacher certification from the Pennsylvania Department of Education and is also a PennDOT Certified Driver Skills Examiner from the Pennsylvania Bureau of Driver Licensing. In his past, Tom had been a private executive driver, Uber driver for 4 years with 5 star ratings, Professional Chauffeur. He is proficient driving automatic and manual transmissions, and has driven sedans, limousines, stretch-limos, SUV's, stretch SUV's, and 12 passenger busses.
---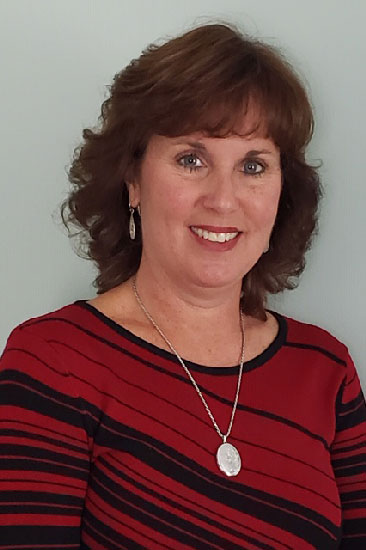 Cindi Prange
Instructor
Cindi has over 20 years of experience teaching students from preschool age to adulthood. She homeschooled her three children through high school, taught various classes to other students and tutored in math. She also helped manage a co-op for home schooled students and ran an academy which offered classes to high school students. She is energetic, organized and very detailed yet patient and kind.
Cindi has a passion for high school students and young adults which has shown through as she worked for years in the high school ministry at her church. Prior to working with high school students, she ran the registration department for the children's ministry and presently she and her husband work with the senior community. She is very much a people person and loves using her talents to bless others.
Cindi loves spending time with her family and her grandchildren. She loves hiking, kayaking, geocaching, exploring in her jeep, camping and just about anything involving being out in nature.
---
Mark Collett
Instructor
Bio Coming Soon
---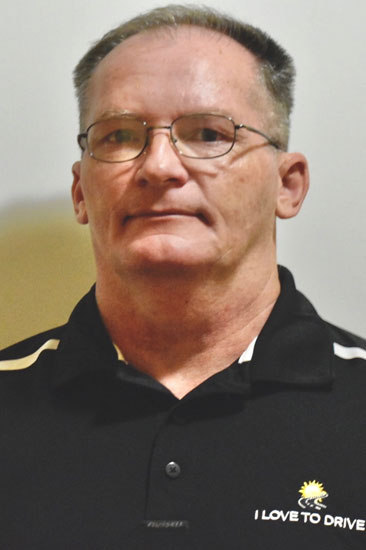 Billy Dennis
Instructor
Billy has recently joined our team! Billy spent 10 years in the Army, including time in Germany where he was a driving instructor for soldiers. He holds a Class A CDL and has held a drivers license in 4 different states and Germany.
As a parent to 2 teens, 1 with special needs, Billy has learned to assess and focus on the things you need training in the most. His patience and calm demeanor will both help new learners to build their confidence and help them to understand the safest techniques possible to make learning to drive a positive experience!
When Billy isn't driving, he enjoys watching the Eagles and the Phillies and spending time with his family!